WHY CHOOSE US?
Mortgage advice – with your own personal expert
Response Mortgage Services provides expert independent mortgage advice for everyone from first timers and remortgagers, to experienced buy to let landlords.
Our ability to see the whole market, to cut through the fine print and explain the pros and cons of each product makes life easy. Our contacts, our experience and our dogged determination makes it all happen, from initial mortgage advice to money in the bank.
Whole of Market
As an independent mortgage adviser, we have access to the whole of the mortgage market. That means we are able to find the very best mortgage for you from all of those available.
Extensive knowledge
Our years of experience in mortgages have allowed us to build up a huge knowledge of the market. Not only do we use this knowledge when we see our clients, but we also use it well before we even get in front of them. Our specialists research the ever changing mortgage market daily so you are safe in our hands.
MEET OUR TEAM
Our business is based on building a long-term client adviser relationship and thus we will always work in your best interests. We will always treat your fairly. You can expect that in all our dealings with you, we will:
Treat you as you would expect to be treated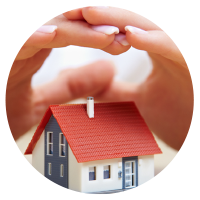 Never take advantage of you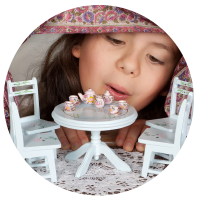 Be open and honest with you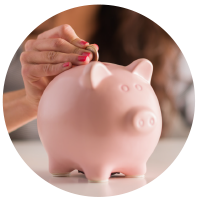 Quickly put right any mistakes we make
Andy Quinn
Managing Director
ABOUT ANDY
I started Response Mortgage Services in June 2005 following on from a period of being a Financial Adviser for one of the large national insurance companies. At Response Mortgage Services we have always had the ethos that customer service is key to our success and this is still our major strength. I am lucky to have a great team of staff around me who are all at the top of their game.
I look to personally get involved with all kinds of financial enquiries, (normal residential mortgages, specialist buy to let mortgages, commercial & development finance as well as making sure all our clients are fully protected against the worst happening too). Away from work I love any kind of sport (more watching these days than playing!)
My 2 boys (Josh & Alfie) play rugby – which dictates what we do with our weekends (and we are massive Leeds Rhinos fans). I am married to Lesley and as well as my 2 boys I also have a teenage daughter (Georgi) who is also growing up too fast.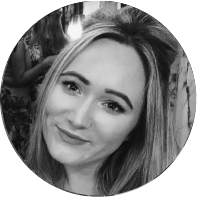 Laura CapaldiGatlik
Office Manager
ABOUT LAURA
I have recently joined Response Mortgages in June 2021, bringing with me numerous years of experience within an estate agency environment.
I am passionate about the customer journey and enjoy working with clients to achieve their end goals. My goal is to maintain and ensure customer satisfaction from start to finish, so that our customers feel valued every step of the way.
Out of work I enjoy spending quality time with my family and friends, and travelling to new places!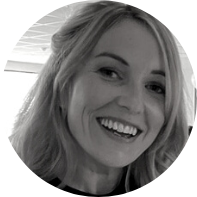 Siobhan Haran
Business Support Manager
ABOUT SIOBHAN
I have been in the financial industry since 2007 and have specialised in mortgages and protection since 2010. I have gained my experience whilst working as a mortgage and protection adviser for one of the largest estate agents in Leeds and also for myself whilst I was a self-employed Mortgage Advisor.
Over the last couple of years, I have been busy with family life and have three beautiful children, who take up all my spare time and money! Whilst my children are still young, I am unable to commit fully to still been a mortgage and protection advisor so have started working for response mortgages as a business support manager.
This role is brilliant for me as allows me to use all my experience and support the team and the lovely clients of Response Mortgages.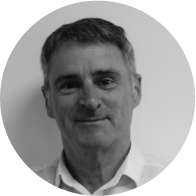 Kevin Lawson
Senior Mortgage & Protection Adviser
ABOUT KEVIN
I have been in the financial industry since 1989 and have specialised in mortgages and protection since 2001. I have gained my experience whilst working for a Leeds based mortgage broker for 9 years and the last 10 years working as a mortgage and protection adviser for the largest estate agency in Leeds.
My key strengths are residential mortgages, buy to let mortgages and ensuring that my clients are fully protected should the unexpected happen.
I am a great believer in customer service and that the customer comes first. This which fits in perfectly with the ethos of Response Mortgage Services.
In my spare time I enjoy watching any kind of sport particularly (football and F1), walking and spending time with my children and grandchildren.
Samantha Tarrant-Wills
Life & Income Protection
ABOUT SAMANTHA
I have worked with Response since 2008 and done various roles along the way.  I qualified to be an Independent Financial Advisor in 2010, and since then have been specialising in financial protection for the last few years.  I can't imagine working anywhere else, as I love the ethos here at Response of putting clients' needs first, no matter what – it enables me to sleep at night!
My husband and I have a little dog that we dote on and enjoy taking for walks.  We also love travelling, reading and cooking – and eating!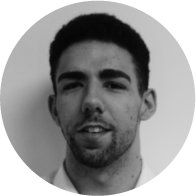 ABOUT MARK
I started working for Response Mortgages after finishing Sixth Form in 2015. Since then I have learned a lot from working with such a great team and I am always looking to expand my knowledge further.
In my spare time I like to go to the gym and I also follow boxing.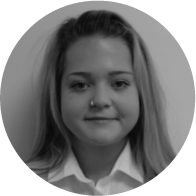 ABOUT ZOE
I joined Response Mortgages in 2020 after 2 years admin experience in the mortgage industry. I thoroughly enjoy working in mortgages and client satisfaction is the best part of the job. Before my working life I studied Business, Retail and Admin at Leeds City College. 
In my spare time I enjoy walking my 2 dogs, Roxy the pug and Stella the bulldog!
I also like spending time with family and watching football.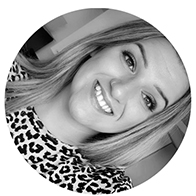 Imogen Oliver
Case Manager
ABOUT IMOGEN
I have recently started at Response Mortgages in February 2022. I have years of experience in the role under my belt with other firms – the majority of which were specialising in self-employed and contractor incomes, so I'm not shy when it comes to getting stuck into the more complex cases. I absolutely love working in the industry and helping clients to have a stress-free journey and enjoy the process!
Outside of work I enjoy spending time taking my 2 dogs, Thor and Frenchie, out for walks, spending time with friends and family and going to the gym!
Josh Quinn
Mortgage Administrator
ABOUT JOSH
I started working for Response Mortgage Services in June 2018 after completing a 2 week work experience placement here and have been a part of the team ever since. I learnt a lot from my time working part time at Response for 4 years while I was at school/sixth form which I will give me a good foundation of knowledge to take into my mortgage administrative apprenticeship in which I'm currently enrolled.
In my spare time, I coach 3 rugby teams at Garforth Tigers (u7's, u12's & ladies) and play for their open age side. If I'm not playing or coaching rugby, I'm also a Rhinos fan and go to the games every week (I even went to Melbourne to watch them in 2018). In the few free moments, I have away from work and rugby, I am really into my music and go to lots of gigs and festivals as well as playing the guitar myself.